They lost $136 billion in retirement funds in 3 months! Is your retirement safe?
I read this article on Bloomberg News, and I was blown away.
Here's the article: read it for yourself;
"The world's biggest pension fund posted a record loss after a global equity rout last quarter pummeled an asset class that made up about half of its investments. Japan's Government Pension Investment Fund lost 9.1 percent, or 14.8 trillion yen ($136 billion), in the three months ended Dec. 31, it said in Tokyo on Friday.
There are referral links on this page, and I may receive a small commission, at no cost to you, if you purchase through my link. Thank you.
The decline in value and the rate of loss were the steepest based on comparable data back to April 2008. Domestic stocks were the fund's worst-performing investment…" (Source: Bloomberg News)
Below is the official website for the Japanese government pension investment fund.
Lessons learned
The lesson here is that if the Japanese government retirement fund (the world's biggest retirement fund) can lose $136 billion, then nothing is safe.
On the stock market where your retirement funds, 401k and IRA are invested, anything can happen.
On the chart below, you can see that gold prices have been rising sharply on the world market in the past one year.
But What About Warren Buffett?
In another stock market news, Warren Buffett lost "nearly $4 billion in a single day on his Apple stake".
This dramatic news was reported by CNBC News.
Warren Buffett's Berkshire Hathaway lost more than $3.5 billion on Friday as Apple's stock headed for its worst day on Wall Street in more than four years.
Apple — which posted its fifth consecutive week of losses for the first time since 2012 on Friday — finished the day down 6.6 percent, its worst one-day move since January 2014. The Oracle of Omaha owned more than 250 million shares of the Cupertino, California-based company as reported in Berkshire's latest holdings filing at the Securities and Exchange Commission.
At Friday's closing price for Apple of $207.48, Buffett is down $3.7 billion. The company closed at $222.22 on Thursday before the disappointing report.
Apple's stock sank after the company's iPhone shipments for last quarter fell short of analyst expectations. The company also issued a financial outlook for the rest of the year that underwhelmed some investors. Those factors foiled the company's stronger-than-expected earnings and revenue.
However, Buffett's losses are likely even more painful: he told CNBC at the end of August that he bought more Apple shares since the end of June, when he reported that he bumped his stake up by 5 percent.
"We bought just a little [more]," he said about two months ago on CNBC in an interview with Becky Quick.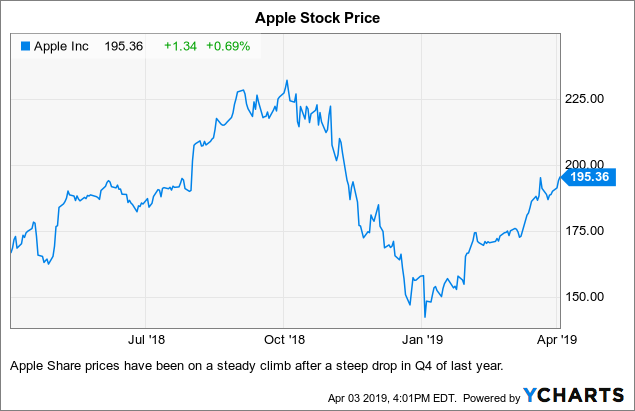 Once again, this is an eye-opening reminder that even the masters of the universe and the Oracle of Omaha can suffer HUGE LOSSES on the stock market.
On the stock market, losses are inevitable. For everyone. No matter what.
Strategic hedging with gold and other alternative assets is critically important.
Billionaires Don't Lie?
Billionaires don't lie… they are straight shooters.
Pretty much..at least, when it comes to their money and gold.
Here is what two famous billionaires say about gold.
Billionaire Ray Dalio on gold:
"I think these are unlikely to be good real returning investments and that those that will most likely do best will be those that do well when the value of money is being depreciated and domestic and international conflicts are significant,
such as gold
," the Bridgewater Associates leader said.
"Additionally, for reasons I will explain in the near future, most investors are underweighted in such assets, meaning that if they just wanted to have a better-balanced portfolio to reduce risk, they would have more of this sort of asset. For this reason, I believe that it would be both risk-reducing and return-enhancing to consider adding gold to one's portfolio. I will soon send out an explanation of why I believe that gold is an effective portfolio diversifier."
Billionaire Paul Tudor Jones on gold:
Famous investor Paul Tudor Jones put gold as his favorite investment for the next few years. "I think one of the best trades is going to be gold. If I had to pick my favorite [bet] for the next 12 to 24 months, it'd probably be gold," he said during a recent Bloomberg Markets interview.
You May Also Like;
The Best High Paying Affiliate Programs (Make $30,000 Commission Per Sale)
100+ Work at Home Jobs for Beginners 2019 – No Experience Needed
120+ Non-Phone Work From Home Jobs – 2019 Best List
30 Work at Home Jobs That Pay Weekly in 2019
What is the Best Recurring Affiliate Program? (2019 Best Guide)
50+ Proofreading Editing Jobs Online – Proofreading Jobs For Beginners 2019
U.S Government Wants to Pay You $23 an Hour to Work from Home 2019
Legitimate Work from Home Jobs Hiring Now
Tools for Making Money Online 2019 – 130+ Resources to Make Money Online
10 Best Work from Home Jobs for Stay at Home Moms in 2019
20 Non-Phone Work from Home Jobs to Make Extra $2,000 a Month 2019
U.S Government Work from Home Jobs Hiring in 100 Cities Right Now 2019
Bluehost Affiliate Program 2019 – How Millionaire Bloggers Signup and Make a Killing
How to Start a WordPress Blog in 2019 – Step-by-Step Guide
How to Set up a WordPress Blog on Bluehost 2019
120 Legitimate Ways to Make Extra Money 2019
Proofreading Jobs from Home – How I Made $14,000 Proofreading from Home
Virtual Assistant Jobs and Pinterest Jobs 2019 – How to Become a Pinterest Virtual Assistant
16 Best Ways to Make Money on Pinterest in 2019
Source: Bloomberg News, CNBC News, and other media and image sources
Disclaimer: for informational and or educational purposes only. Not a financial advisor. Affiliate Disclosure: we are members of the Amazon Associates Affiliate Program and other affiliate programs. There are affiliate links on this page and we may receive a small commission from your purchase if you click on our links and buy. Thanks for your support. We appreciate it.
How to protect and grow your IRA
Comments
Keep it Real! Comment NOW!